Vi har fått en inbjudan till det årliga DX- och Contest-mötet på Östersjön som arrangeras av OH DX Foundation – OHDXF och Contest Club Finland -CCF.
Welcome to the 23rd DX & Contest Meeting in February 2024!
2024 will be started by cruising in high-quality company, enjoying a great program on the waves of the Baltic Sea. So, reserve a space in your calendar well in advance for the first weekend of February and come along!
DX & Contest meeting will be held on M/S Tallink Silja Symphony cruise ship on the route Helsinki-Stockholm-Helsinki 2024-02-02 — 2024-02-04
Sign up by 20th of December 2023!

OHDXF & CCF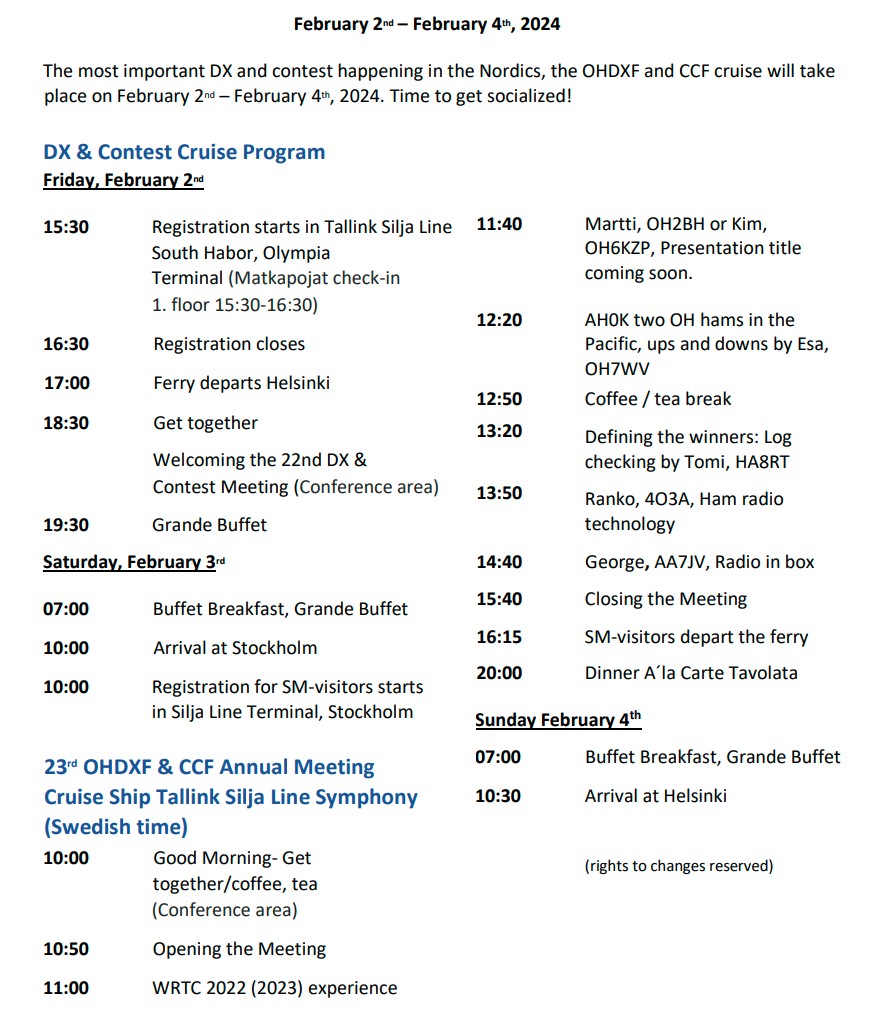 Som vanligt kan man vara med som dagsbesökare på lördagen då båten ligger i Värtahamnen/Stockholm. Läs mer på OHDXF hemsidan!
Anmäl dig här!